Skeletor Lives!!!!!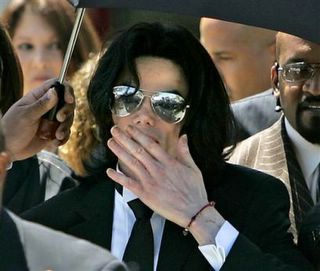 I'm sorry to have this guy on the blog, but Who's hand is that covering Mike's Mouth? Its bigger than his head. What is up? Oh yeah, it seems he was on trial for something and he was not guilty.
Is that MC Hammer in the background?
UNdr

Captions anyone? Let me know.